Flare infuses all the greatest Vuly features into our most affordable trampoline ever. It's safe bouncing for every family for years to come.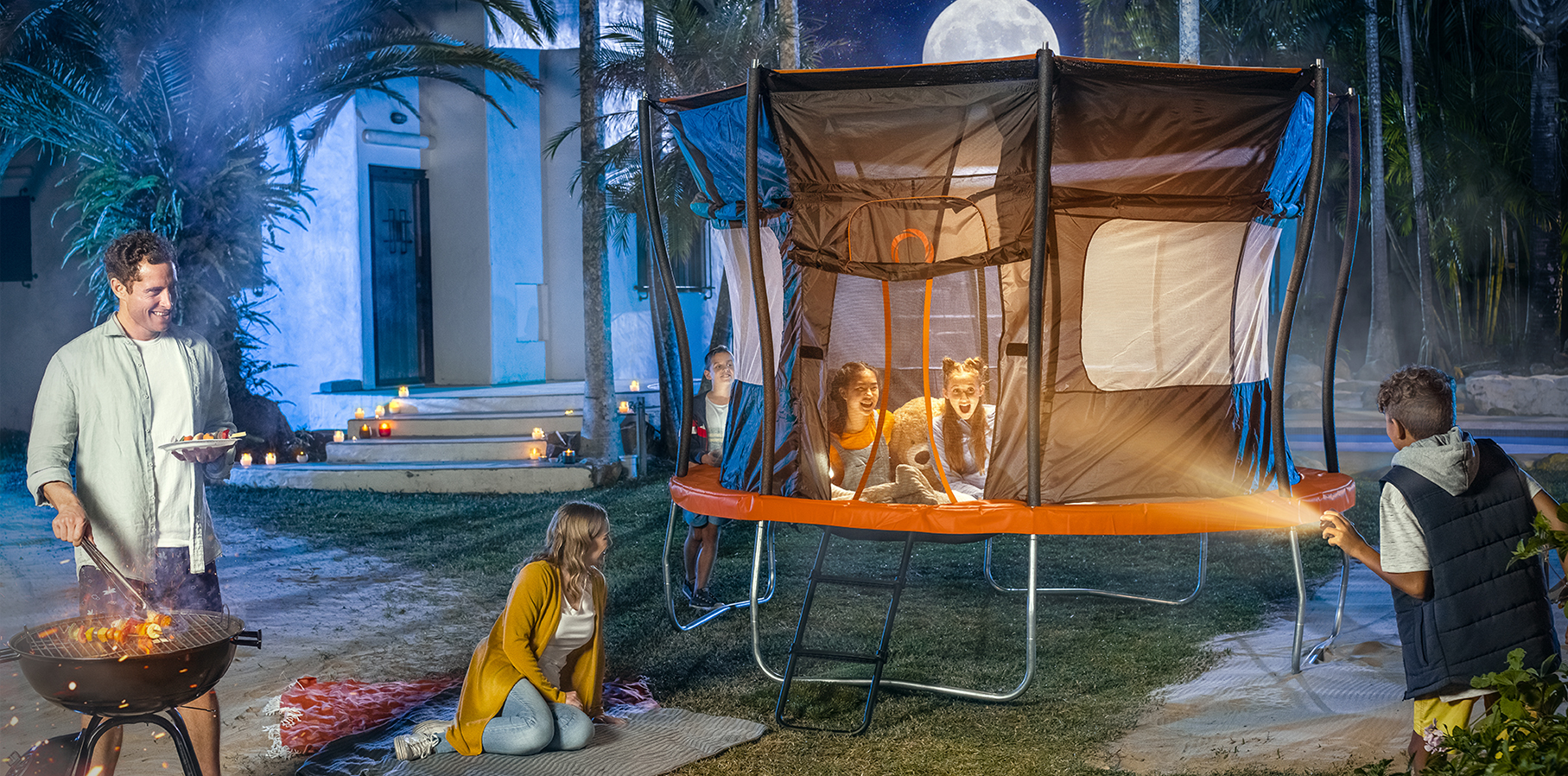 Features
Strong net
Play in an enclosure that's not just UV-resistant, it's also super taught and attaches directly to the jump mat – to prevent any contact with the frame.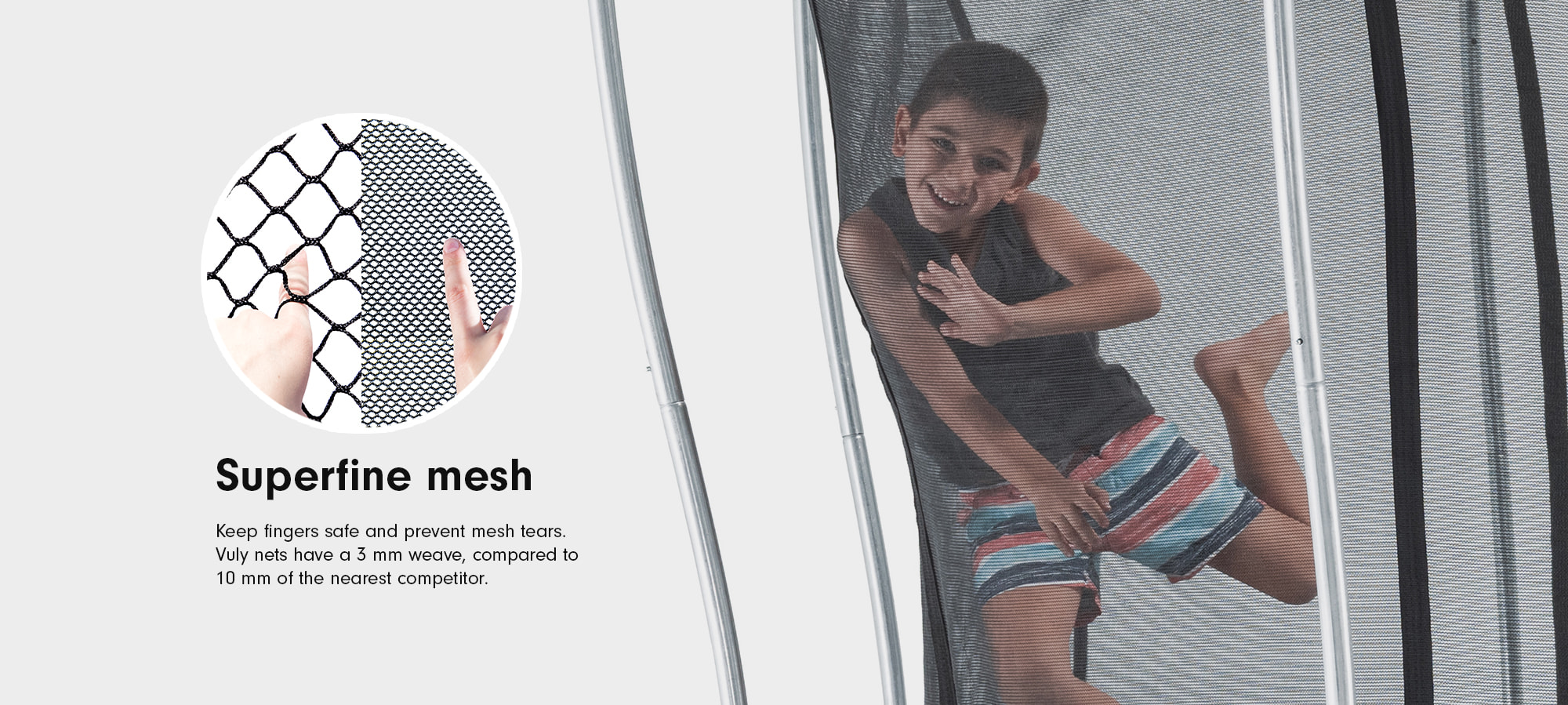 No gaps
Avoid the frame while bouncing. Vuly nets have a 0 mm gap between the mat and net, compared to 30 mm of the nearest competitor.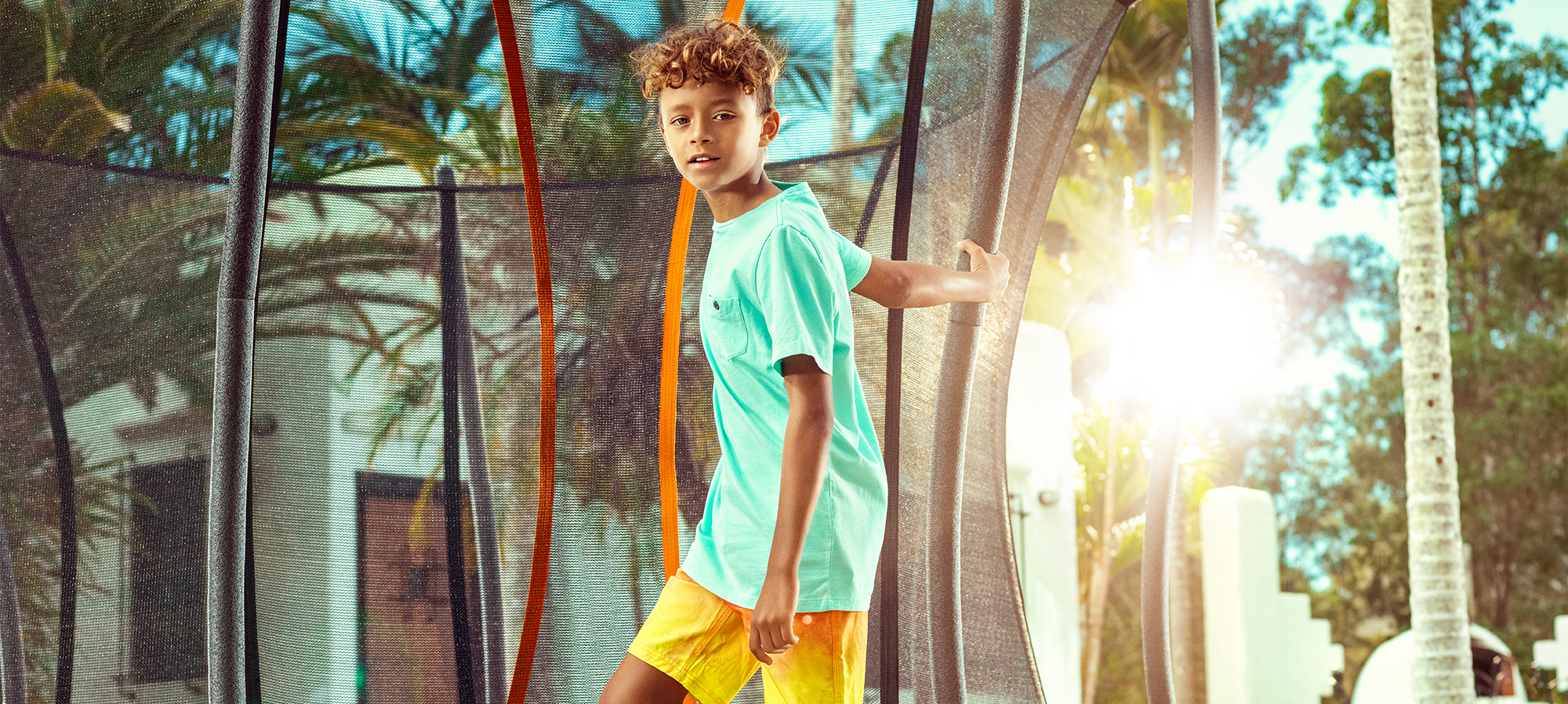 Soft landings only
Fall on only the jump mat or net – never the metal coils, frame or poles – thanks to: Springs that are totally external to the enclosure; Poles and netting that arch in opposite directions; An entry that self-closes every time, with no fiddly zips or Velcro.
Strong build and rust defence
Enjoy your trampoline into the future, with thicker steel tubing that's twice zinc galvanised from top to bottom – even on the inside.
Thicker T-joiner steel
Zero nuts and bolts for easy assembly.
Powerful spring system
Bounce on a ring of large, steel springs – coated to defend against rust and offer a well-rounded bounce for all users. Tapered hooks also prevent the springs dislodging during play.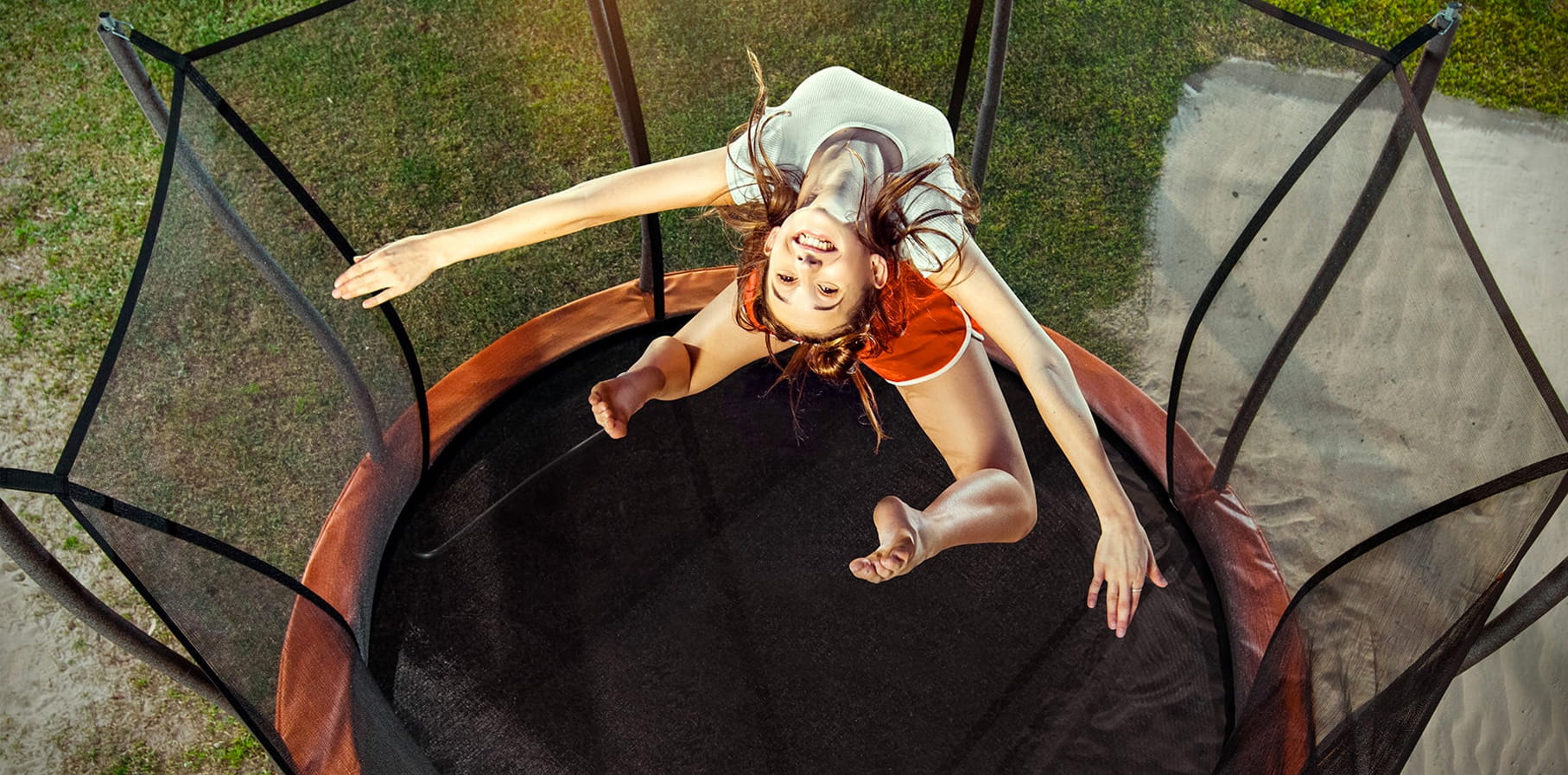 Protective padding
Safeguard bouncers, with thick foam and long-lasting bisonyl safety padding. It's secured directly to the springs with extra-strong PVC loops, to keep them far out of reach.
Independently certified… Globally
Beware of outdoor play products that don't back up their claims with safety standards. Each Vuly model is accredited not just to Australian Safety Standards, but also to those in the USA and Europe, by one of the top recognised product certification companies: TÜV, Intertek or SGS. It's why we really can claim that our Flare trampoline is built to withstand 500 kg of static weight.
Medium

Assembled weight: 50.2kg




Max user weight: 100kg




Coil spring count: 64




Spring length: 13.8cm





Packaging

Flare M Box A (1x)
(W) 410mm (H) 185mm (L) 1230mm
Weight: 25.20 kg

Flare M Box B (1x)
(W) 430mm (H) 175mm (L) 1170mm
Weight: 25.00 kg

 

Large

Assembled weight: 70.1kg




Max user weight: 100kg




Coil spring count: 70




Spring length: 13.8cm





Packaging

Flare L Box A (1x)
(W) 370mm (H) 140mm (L) 1150mm
Weight: 14.89 kg

Flare L Box B (1x)
(W) 395mm (H) 210mm (L) 1210mm
Weight: 25.09 kg

Flare L Box C (1x)
(W) 375mm (H) 200mm (L) 1000mm
Weight: 18.75 kg