Thunder Trampoline - Vuly
Thunder refines Vuly's distinctive design DNA to deliver an exciting and truly affordable Leaf Spring trampoline in a lighter package. It may be ahead of the times, but Thunder is designed for the real world – with heavy-duty netting and a strong, double-ringed frame complementing its gentle edge.
Enclosure UV-resistant and UV-protective Polyethylene netting makes Thunder's taut safety enclosure more trustworthy and durable than any competitor.
Frame With tubing that is double galvanised on the inside and out, Thunder's strong, dual-ringed frame is both weather and rust-resistant.
The Leaf Springs on Thunder are shorter than those on Thunder Pro, with a bounce to match and that same gentle edge. They're also precurved and rivet-free for added strength and easier installation! Based on heavy-duty suspension systems, Leaf Springs don't twist and strain knees like coils or rods can. They provide a perfectly upright bounce every time.
Weight rating - There's not a single trampoline in the world without coil springs that can match Thunder's certified weight capacity of 150 kg.
Bringing top-end safety, unmatched value and the power of Leaf Spring bouncing to more families, Thunder opens up a new world of possibilities.
Made strong and safe
and tested right here in Australia.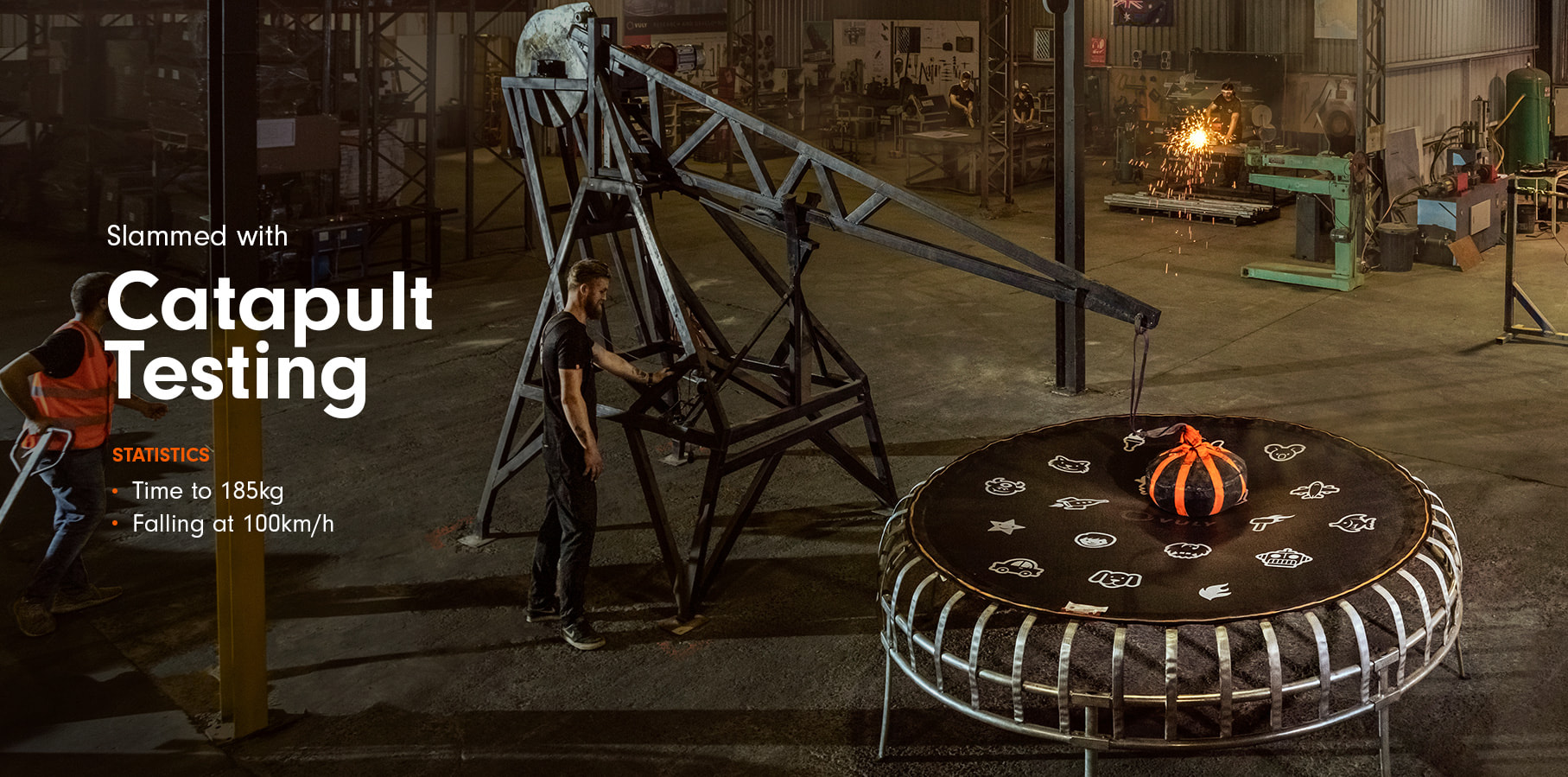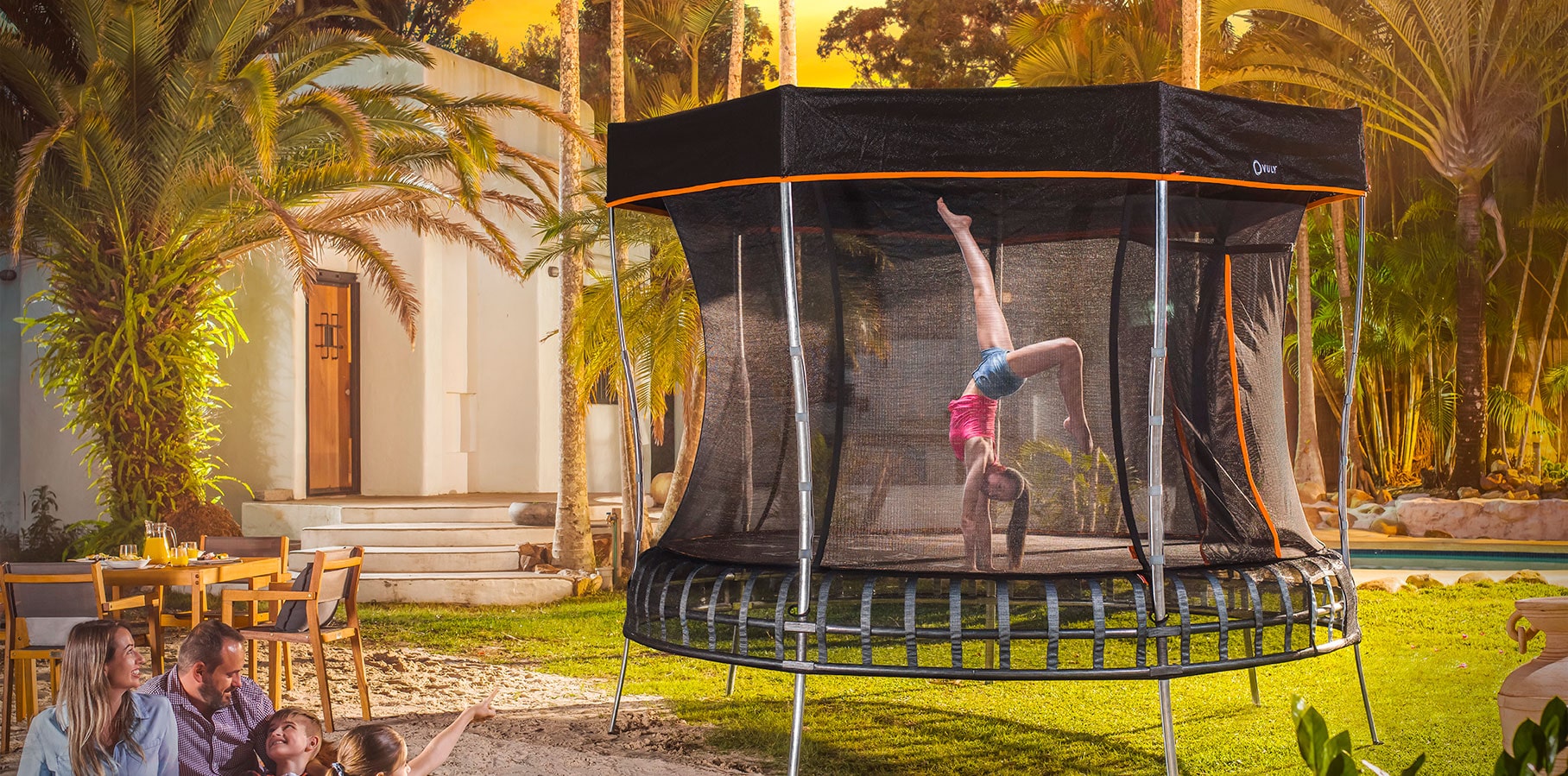 Long-lasting and soft net
Protect your family, with a stronger polyethylene enclosure that – unlike other trampolines – is thoroughly 'wet-tested' to verify superior UV performance in real weather conditions.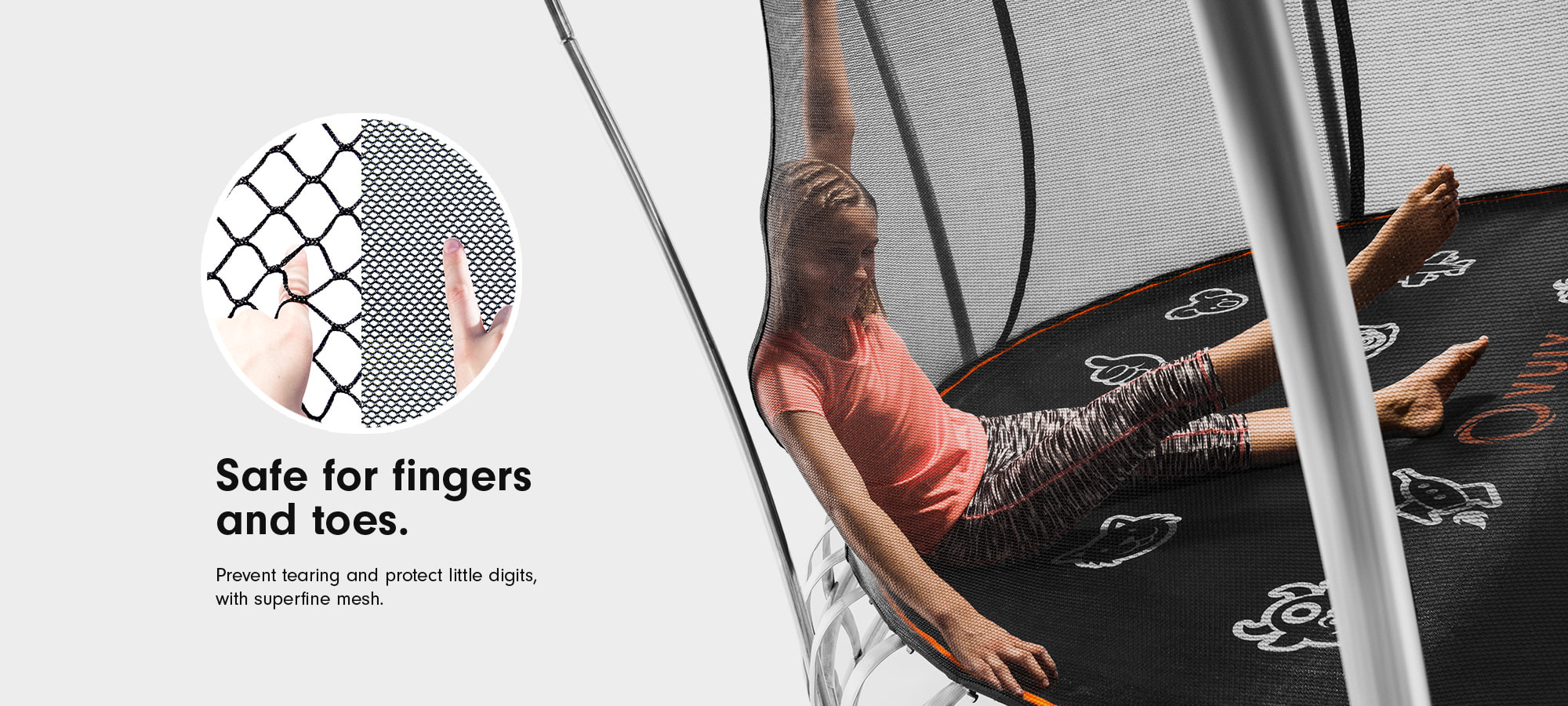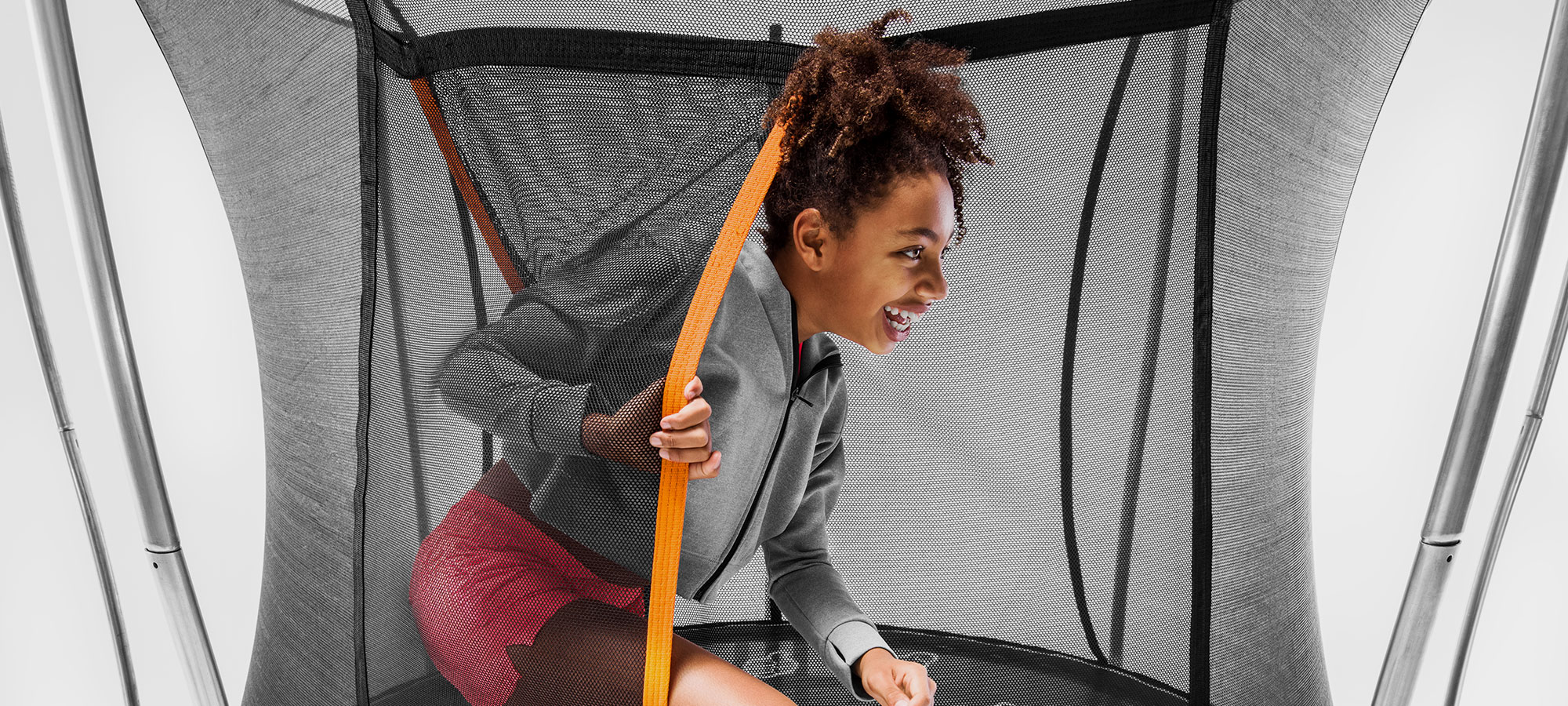 No contact injuries
Advanced Vuly safety features ensure that bouncers never touch springs, poles or the frame:
A rebound system that's completely outside the bounce area; Net poles that curve away from the hourglass enclosure; A door that instantly seals shut behind you – no zips to leave open.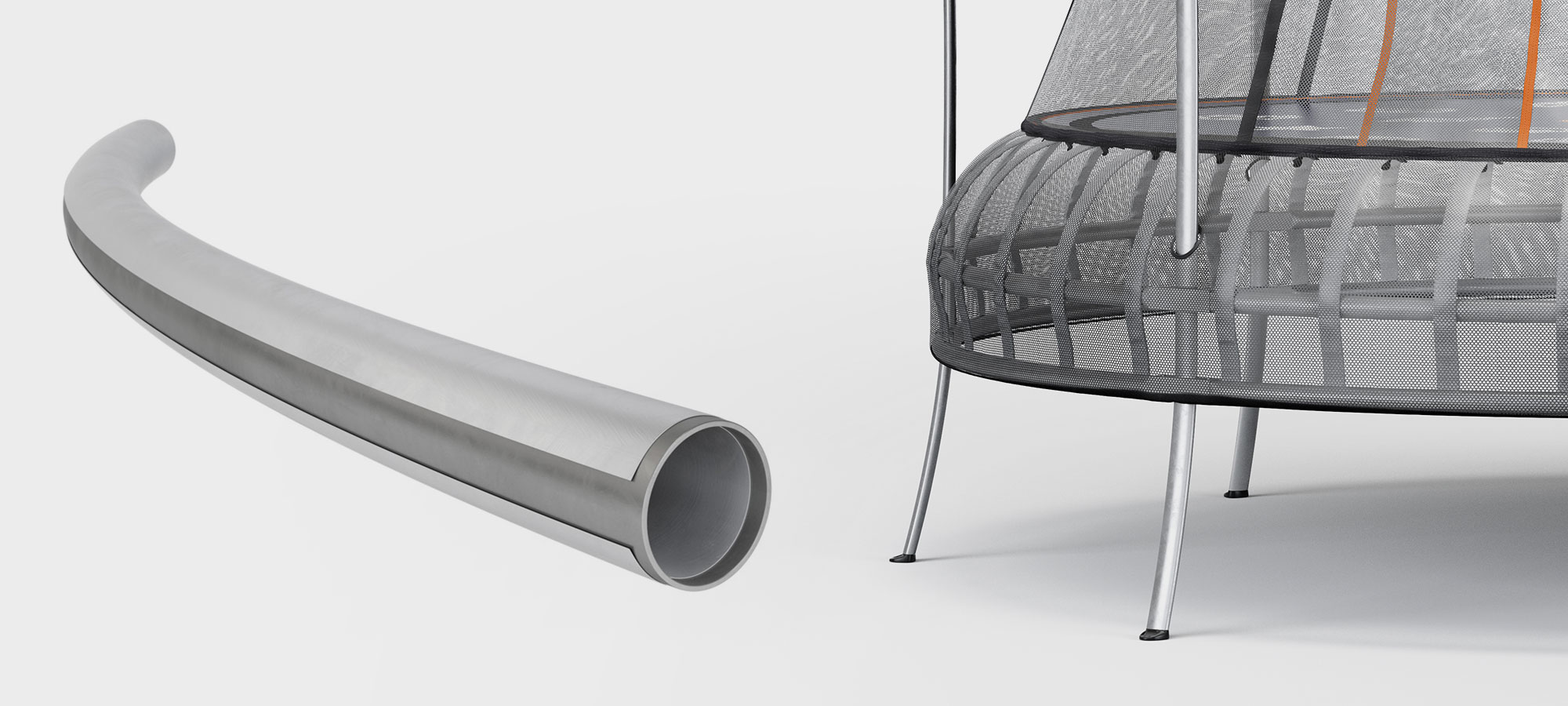 Sturdy frame and premium finish
Play on a stable dual-ring steel foundation. It's galvanised – inside and out – to defend against rust.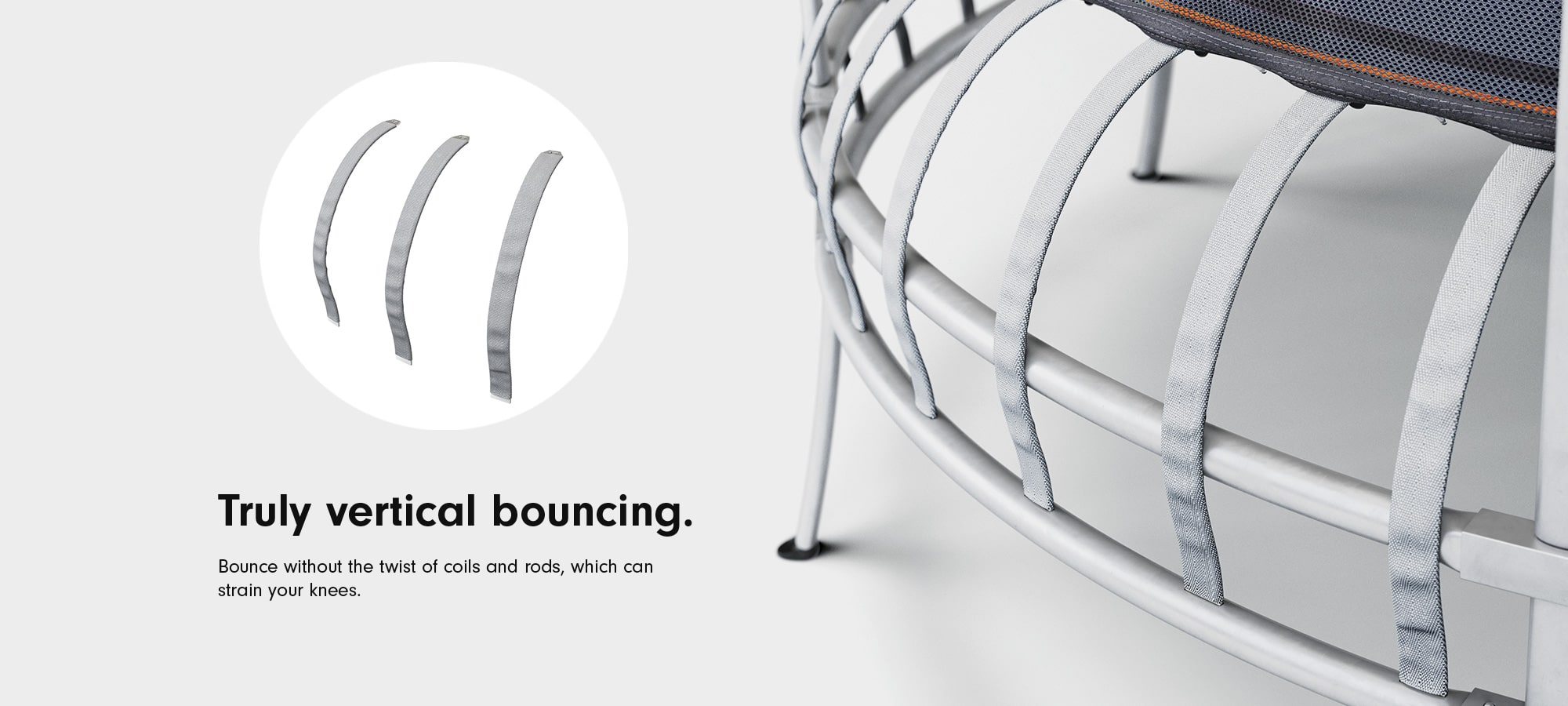 Gentle-edge Compact Leaf Springs
Experience lighter Leaf Springs that are pre-curved and rivet-less for a more robust, higher bounce.
Truly vertical bouncing
Bounce without the twist of coils and rods, which can strain your knees.
Easy to install
Assemble the 8-10 distinct parts using only clever push-buttons.
Galvanised frame
Put to use a double-galvanised and heat-treated frame that'll last outdoors.
150 kg Weight Rating
Thunder is assessed to strict Australian Standards for 150 kg. Competitors who claim higher weight capacities are tested using misleading methodology.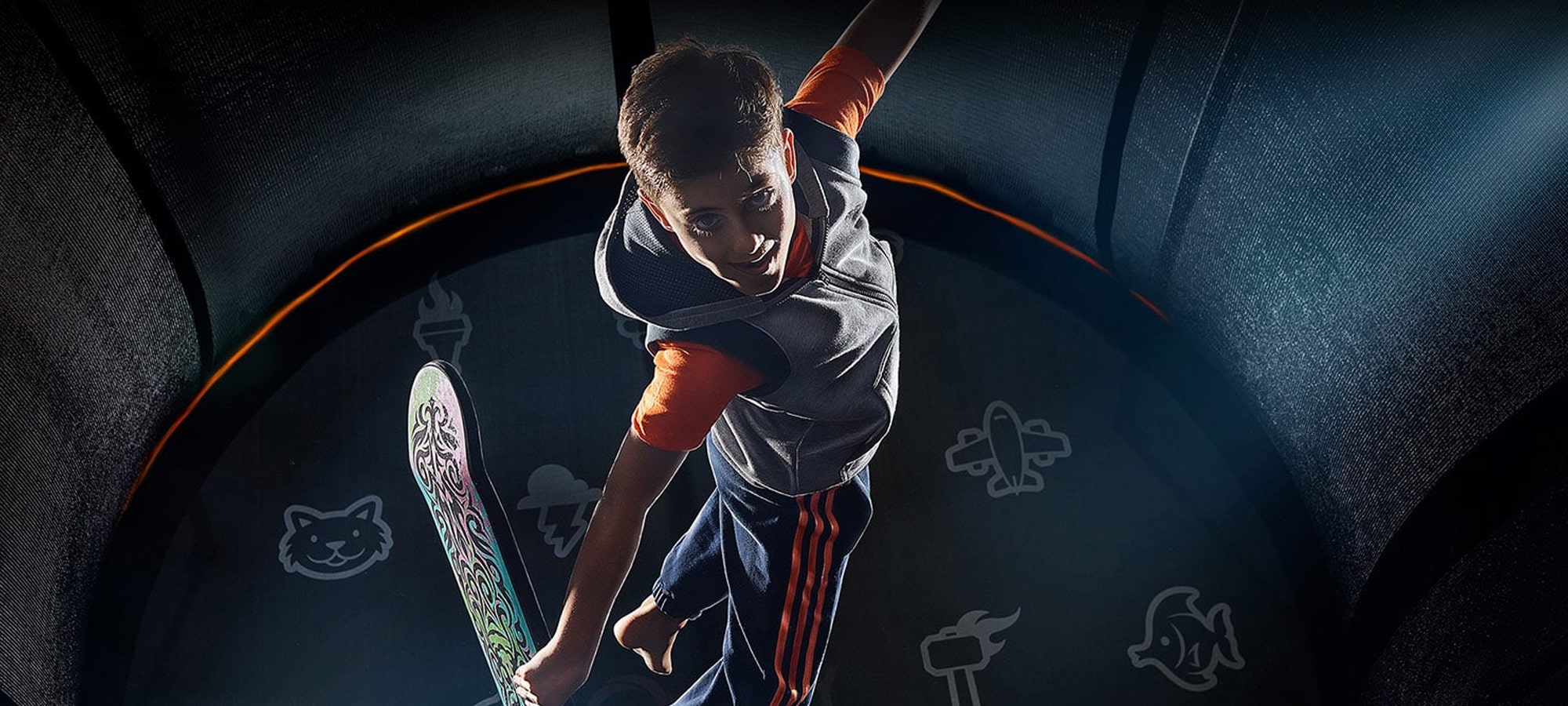 Years of trampoline games
Let imaginations run wild, with the only printed jump mat.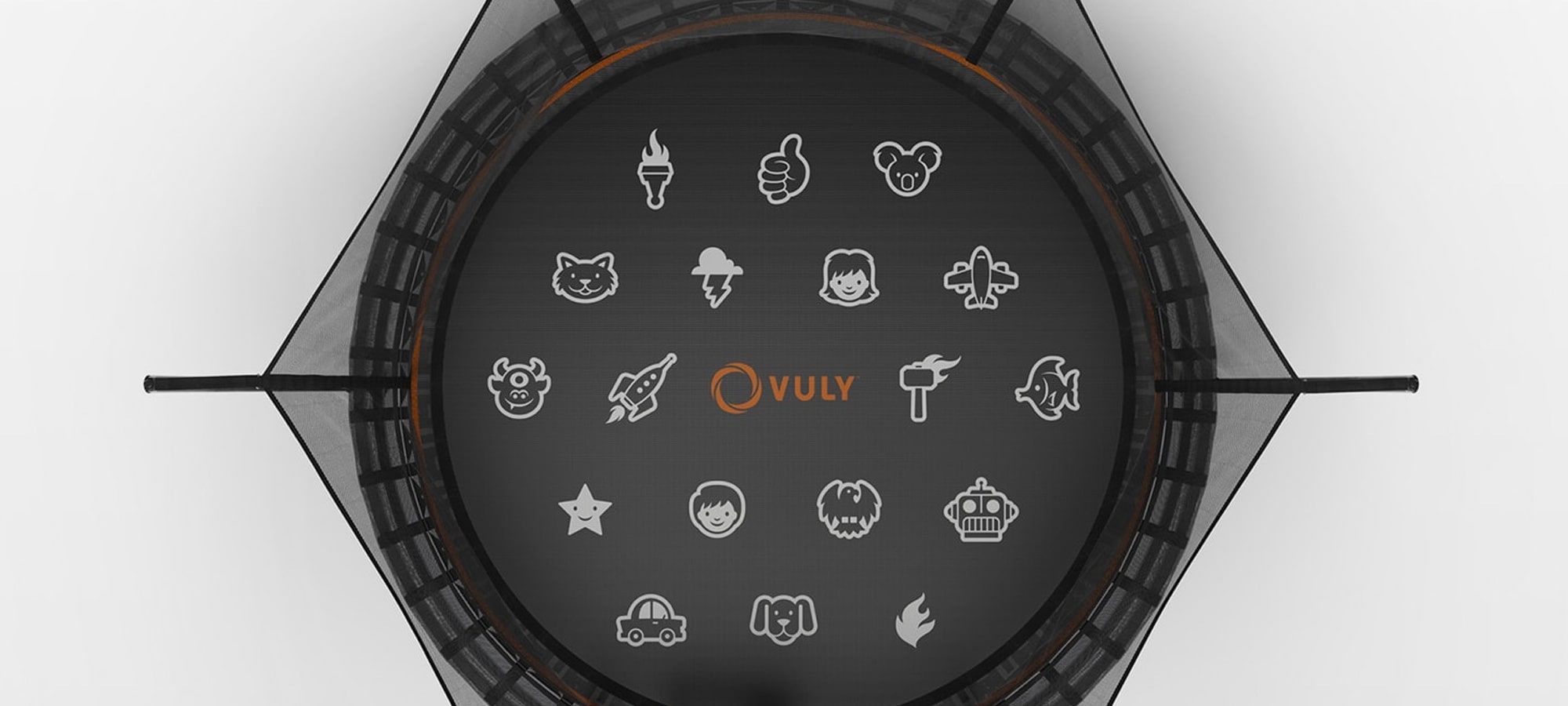 The paint on your HexVex Game Mat may wear off over time. Simply wipe fading paint with a cloth and water to prevent transfer onto skin. Pressure on the jumping mat causes the paint to stretch and crack. The 'wearing off' effect occurs in some trampolines sooner than others, depending on the conditions in which the paint was applied, usage levels and weather conditions.
Independently certified… Globally
Beware of outdoor play products that don't back up their claims with safety standards. Thunder is accredited not just to Australian Safety Standards, but also to those in the USA and Europe, by one of the top recognised product certification companies: TÜV or Intertek. It's why we really can claim that our trampolines are built to withstand 750 kg of static weight.
Specifications
Specifications
Medium

Trampoline weight: 106kg
Max user weight: 150kg
Leaf spring count: 42

Packaging

1x M Thunder Box A (NC)
(W) 335mm (H) 100mm (L) 1200mm
Weight: 15.60 kg

1x M Thunder Box B (NC)
(W) 340mm (H) 180mm (L) 1200mm
Weight: 20.00 kg

1x M Thunder Box C (NC)
(W) 385mm (H) 170mm (L) 760mm
Weight: 24.40 kg

1x M Thunder Box D (NC)
(W) 350mm (H) 160mm (L) 1215mm
Weight: 21.20 kg

1x M Thunder Box E (NC)
(W) 240mm (H) 110mm (L) 1215mm
Weight: 24.80 kg
Large

Trampoline weight: 122.2kg
Max user weight: 150kg
Leaf spring count: 56

Packaging

1x L Thunder Box A (NC)
(W) 385mm (H) 240mm (L) 820mm
Weight: 18.94 kg

1x L Thunder Box B (NC)
(W) 340mm (H) 105mm (L) 810mm
Weight: 7.23 kg

1x L Thunder Box C (NC)
(W) 340mm (H) 105mm (L) 810mm
Weight: 7.23 kg

1x L Thunder Box D (NC)
(W) 335mm (H) 165mm (L) 755mm
Weight: 10.43 kg

1x L Thunder Box E (NC)
(W) 340mm (H) 215mm (L) 1215mm
Weight: 22.20 kg

1x L Thunder Box F (NC)
(W) 155mm (H) 100mm (L) 1215mm
Weight: 4.71 kg

Extra Large

Trampoline weight: 141.4kg
Max user weight: 150kg
Leaf spring count: 64

Packaging

1x XL Thunder Box A (NC)
(W) 410mm (H) 170mm (L) 840mm
Weight: 14.64 kg

1x XL Thunder Box B (NC)
(W) 365mm (H) 105mm (L) 840mm
Weight: 8.05 kg

1x XL Thunder Box C (NC)
(W) 365mm (H) 105mm (L) 840mm
Weight: 8.05 kg

1x XL Thunder Box D (NC)
(W) 495mm (H) 260mm (L) 745mm
Weight: 23.97 kg

1x XL Thunder Box E (NC)
(W) 255mm (H) 130mm (L) 1215mm
Weight: 10.07 kg

1x XL Thunder Box F (NC)
(W) 385mm (H) 140mm (L) 1215mm
Weight: 16.37 kg